General information about the event

Location: Kunsthal Rotterdam
Duration of the event: from 13 Oct 10:00 till 10 Feb 17:00
Comments: Exhibition 65 years of the Groot Handelsgebouw
I belong here. 65 years of the Groot Handelsgebouw
In recognition of 65 years of the Groot Handelsgebouw, the Kunsthal presents an exhibition in their auditorium. The Groot Handelsgebouw in Rotterdam is one of the city's iconic buildings. Architect Hugh Maaskant played a key role in the architecture of Dutch post-war reconstruction, and the building has lost none of its power over the decades.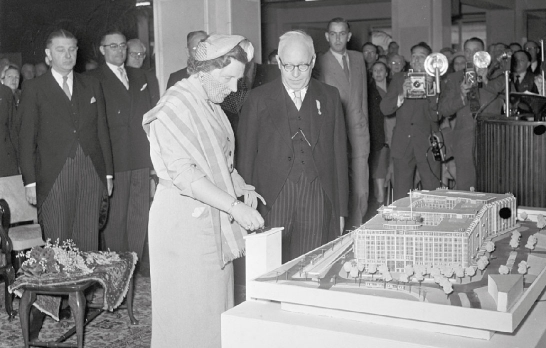 The life-story of this imposing giant
The exhibition concerns the life-story of this imposing giant, covering its lesser period, as well as its comeback after the comprehensive 2005 renovation.The history of the Groot Handelsgebouw is brought to life through the stories of Rotterdam tenants and residents, as well as exceptional archival material including films, photos, and documentation.
"You remind me of my wife. For 25 years she's been searching for shoes that are big on the inside, and small on the outside." – Architect Hugh Maaskant, responding to complaints about the size of the Groot Handelsgebouw.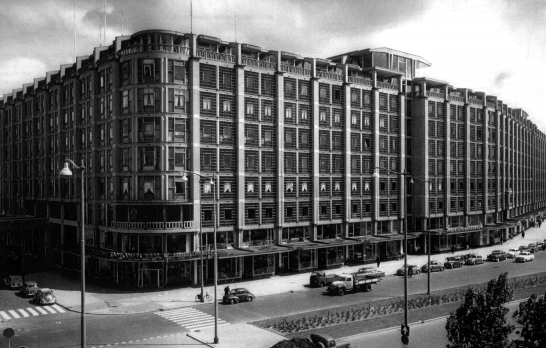 Tenants and residents
The exhibition also tells the stories of Rotterdam tenants and residents, such as the one about a hippopotamus in the lift, or the mysterious sailboat suspended between the third and fourth floors during construction. Or about the priest who blest the cars driving on the road that runs through the building, or the small-scale supermarket in the cellar that preferred not be found, and about four 'hidden' residences in the building…
Visit the Kunsthal
You can enjoy the exhibition until Saturday January 13 2019. The Kunsthal Rotterdam simultaneously shows 'Action<-> Reaction. 100 yeras of kinetic art', 'Objectivity. The art of usefull things' and 'Surf Tribe' by Stefan Vanfleteren. The Kunsthal Rotterdam is definitely worth a visit.
Back to the overview of events