Rotterdam Central District is the unique centre of a global city. In this area, surrounding Stationsplein, living, working, and relaxing is an adventure 24/7.
Get inspired
Rotterdam Central District guarantees a dynamic work environment. Jeans and tailored suits, global and local, large corporations to small startups; they all come together in the exciting area surrounding Rotterdam Central District. It is not only enjoyable to work here, but it is also great to live and relax here. Have lunch at Jamie's Diner or sit down to a Michelin star dinner at Joelia. The Beer garden in Schiekadeblok is a favourite place for a drink and a snack in the evening.
In the Groot Handelsgebouw itself you will, naturally, also find the latest hotspots and events. We regularly organise events where you and other tenants can meet and join in Rotterdam's spectacular festivals and initiatives. See our event calendar for the most up to date information.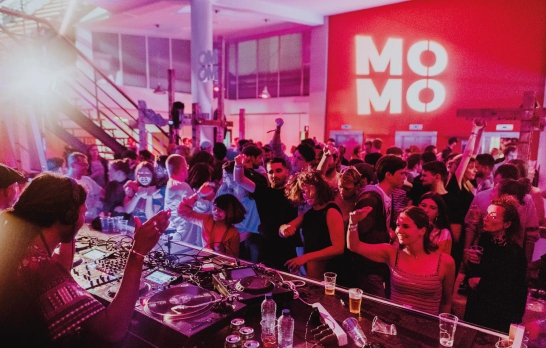 Services in the Groot Handelsgebouw
The Groot Handelsgebouw is a city within a city. In this business incubator centre you will find numerous cafés and restaurants and service providers. They will do everything possible to make your (work) day as enjoyable as possible. Before work, purchase a good cup of coffee at Lekbov & Sons, plan an informal meeting in the afternoon in Bar Brasserie Engels and enjoy Friday afternoon drinks at VINN. Click here for a list of our hospitality establishments and shops.
The Groot Handelsgebouw also offers
– Meeting centres
– Catering
– Printing and reprography services
– Car and bicycle rental
– Hairdresser
– Child care services
– Fitness centre
– Physiotherapy
– ATMs
– PostNL Business Point