In 2018 Groot Handelsgebouw celebrates its 65th anniversary. 3 June is our real birthday and we enjoyed the day with friends, family and lots of cake. We organized a big family brunch at our roof terrace. Guest could not only enjoy the view, but also good food and family games. OPEN Rotterdam dropped by and made an aftermovie.
Photography by Mark Bolk.
OPEN Rotterdam aftermovie family brunch (Dutch)
2:16
Rooftop Playground
Our birthday was during the Rotterdam Rooftop Days. This made our birthday even more fun. We transformed our roof terrace into a playground with XL games like mikado and jenga. 'De Speelfabriek' will helped children (and also a lot of parents) build a race car that they could test drive at a meters long race track. Even lazy adventurer could enjoy themselves by drinking some lemonade in the bean bags.
Our Rooftop Playground was visited by more than 2.100 people. Would you like to see more pictures? Take a look at our Facebook page.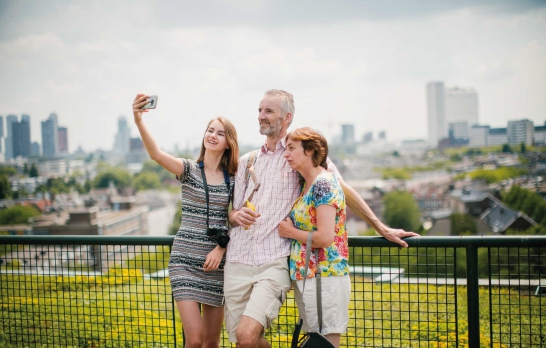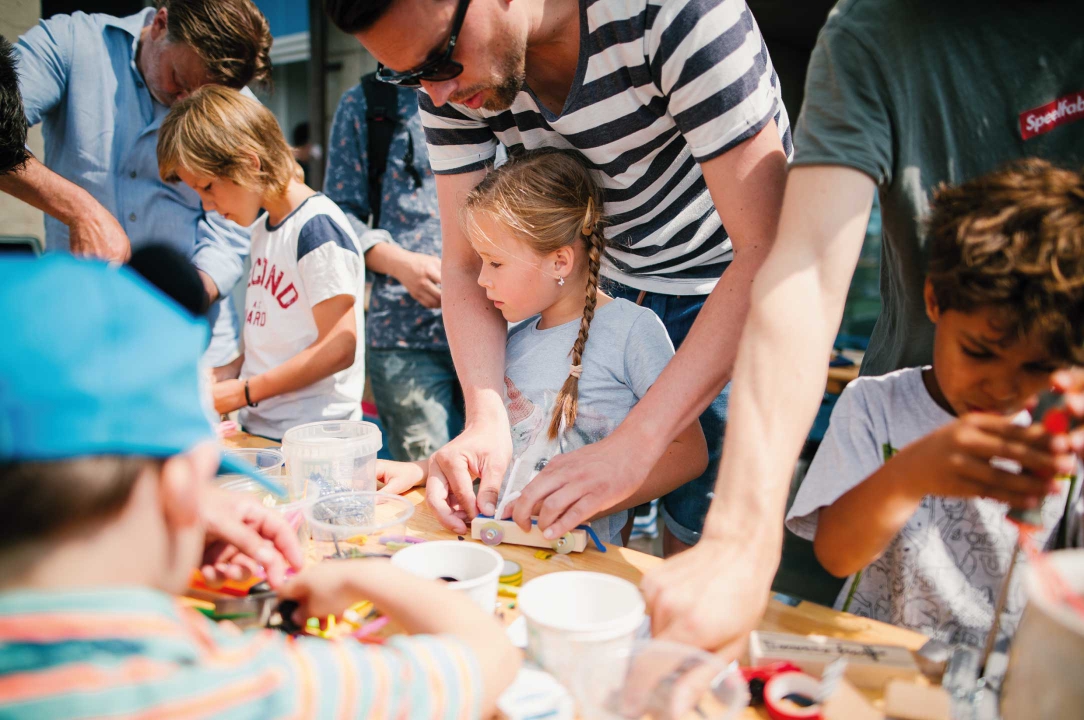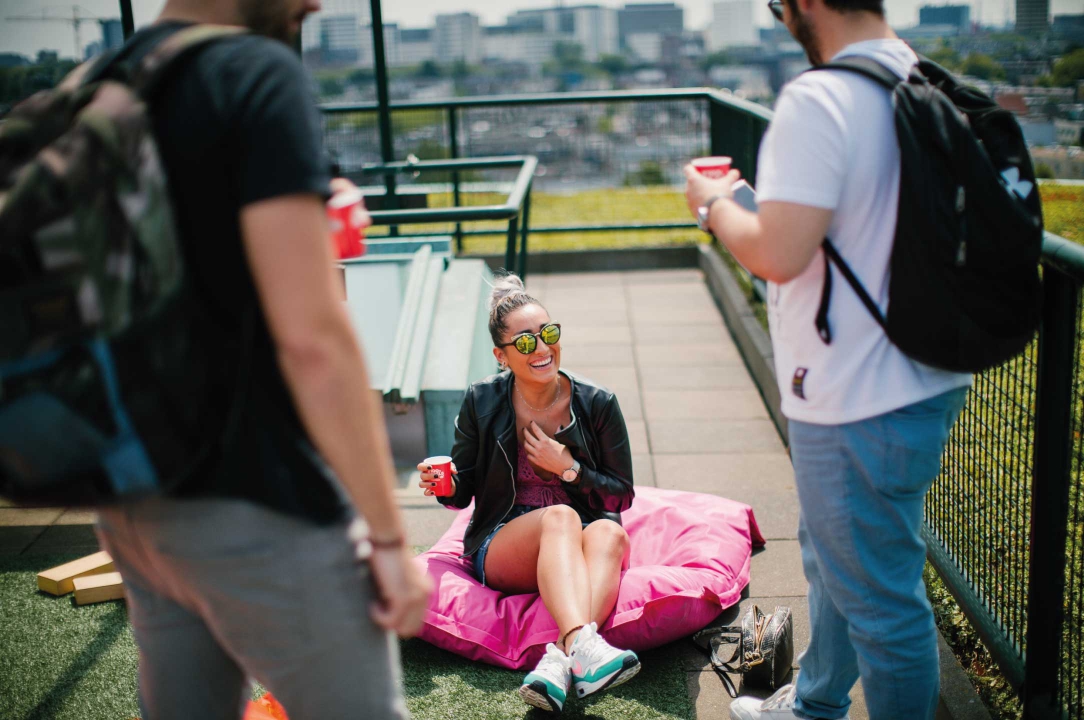 Back to the overview of news